CEBU, Philippines — While sustaining positive momentum in navigating a business in the middle of a great pandemic, Primary Group of Builders is moving forward with cautious optimism.
"With the combined diversity of reliable professionals from Primary Structures, Primary Homes, Primary Properties, Concrete Solutions, LightStrong, and Maayo Well, we look to the future with cautious confidence to better serve our stakeholders reach their goals in this New Era," said William Christopher U. Liu, Jr., Chairman, Primary Group of Builders.
"We have prepared well in the past to be resilient; and we move boldly toward new opportunities," he added.
Tracing its humble beginnings to 1951, the Primary Group of Builders (PGB) started with a single family-owned construction company that was built through hard work, determination, and unyielding professionalism.
William C. Liu Construction became the contractor of choice for Cebu's leading corporations by gaining a reputation of delivering prompt, affordable, and quality products and services. This reputation has become PGB's legacy.
Through the years, the family corporation has branched out into different industries.
From one company, Primary Group of Builders grew to become a powerhouse conglomerate with an umbrella of trusted companies in their respective fields.
Each company upholds passion and thrust for excellence. We have diverse solutions that are integrated to strengthen each company's competence which allow us build lasting solutions for our clients and investors.
Primary Group of Builders strives to create value and positive impact on people's lives, business, and the society that will last through generations.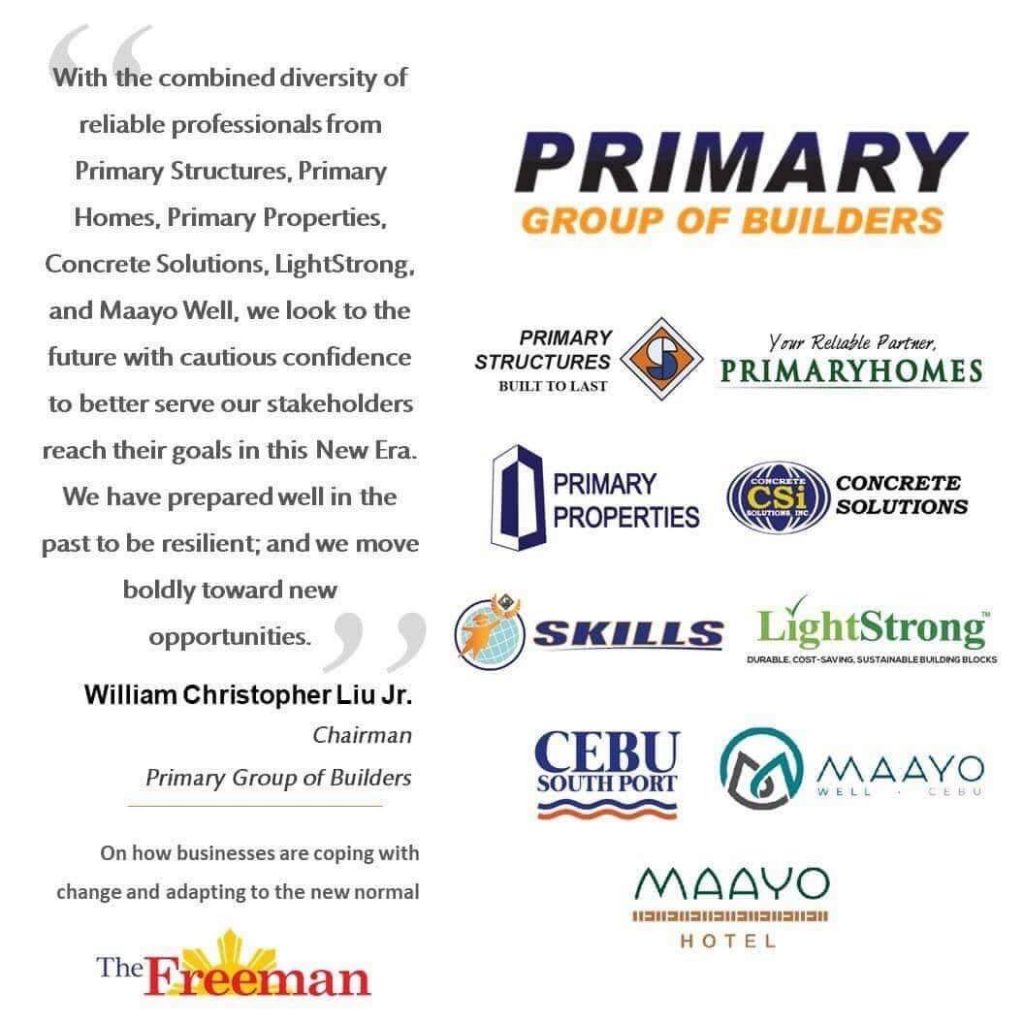 Source:
https://www.philstar.com/
Ehda M. Dagooc (The Freeman ) – July 23, 2020 – 12:00am