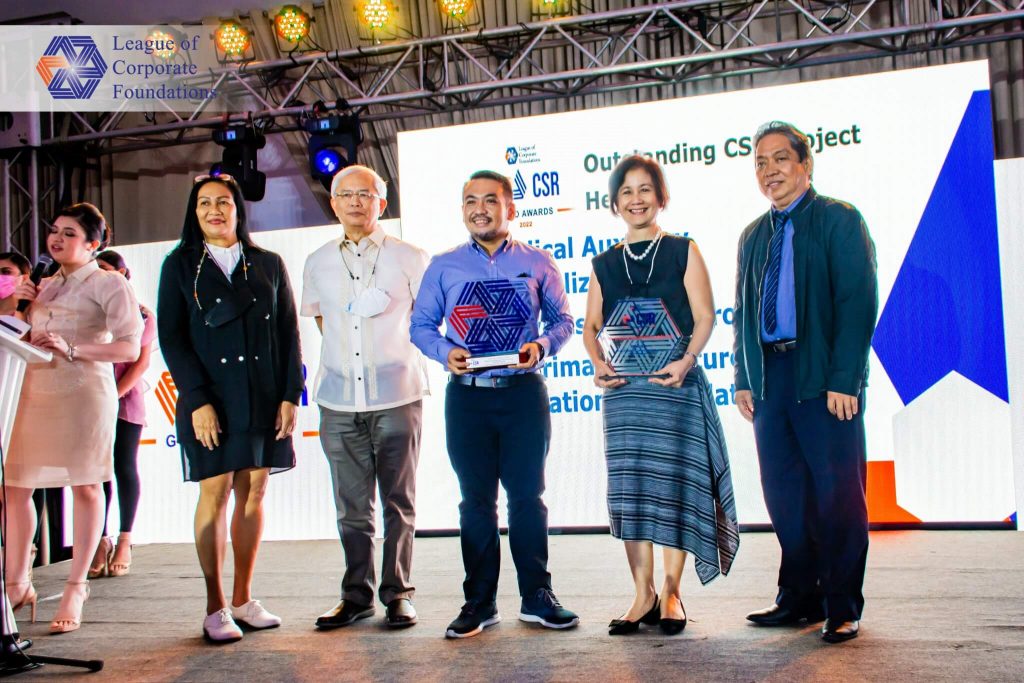 Medical Auxiliary Specialized Services (MASS), a technical vocational course piloted by Cebu-based Primary Structures Educational Foundation, Inc. – School of Knowledge for Industrial Labor, Leadership and Service (PSEFI SKILLS) was awarded Outstanding CSR Project in Health by the League of Corporate Foundations (LCF).
The award was bestowed at the conclusion of LCF's Corporate Social Responsibility (CSR) Expo last July 7, 2022 at the Blue Leaf Pavilion, Taguig City, Metro Manila.
MASS is a six-month medical technical vocational course designed to augment the number of medical front liners without requiring large financial investment and long periods of study. PSEFI SKILLS piloted MASS in the third quarter of 2020 to help clinics and hospitals heavily burdened by the Covid-19 pandemic.
According to Paulette Liu, President and COO of PSEFI SKILLS, "Through MASS, we develop skilled workers who can support our nurses and doctors. MASS is also a stepping stone for men and women who dream to earn a medical degree but do not have the money and time for formal education."
The MASS curriculum was developed in partnership with two medical facilities, The Hospital at Maayo (THAM) and San Lucas Medical Center (SLMC). MASS trainees undergo a four-month classroom lecture and the remaining two months are spent on-the-job at THAM and SLMC.
MASS trainees can assist nurses in handling medical and trauma patients in the emergency department. They can likewise assist nurses in curative, rehabilitative, and palliative care procedures. With nurses, they assist in the stabilization of patients with acute medical and traumatic conditions. MASS is recognized by TESDA as an NTR or No Training Regulation program.
"We have so far run four batches of the MASS training program. Our completion rate is 80% and 94% of our completers are employed and pursuing their medical careers. Our trainees are all scholars funded by the Primary Group of Builders (PGB). We engage hospitals, clinics, government, and donor agencies to work with SKILLS so we can produce more MASS professionals. Having MASS professionals can help lighten the loads of our nurses and fill the medical front liner shortage in our hospitals and clinics," Liu added.
PSEFI SKILLS is the corporate foundation of PGB. Aside from MASS, PSEFI SKILLS offer academic senior high school education and TESDA-accredited short-term courses in construction, heavy equipment operations, hospitality, and maritime. Since its founding in 2008, PSEFI SKILLS has benefited thousands of Filipinos through its training, certification, and employment services.
As a non-profit non-stock organization, PSEFI SKILLS prioritizes marginalized Filipinos particularly out of school youths, unemployed men and women, and differently-abled persons particularly the deaf.
Founded in 1991, LCF is a network of the largest operating and grant-making corporate foundations and corporations in the Philippines. With its base of currently 93 members, LCF continues to be at the forefront of promoting and enhancing CSR practice in the country.
Since 2019, LCF organizes the CSR Guild Awards annually where outstanding projects in arts and culture, disaster resilience, education, enterprise development, environment, financial inclusion, and health. Project Renewable Energy for Livelihood and Youth by fellow Cebu-based non-profit Vivant Foundation also clinched the Outstanding CSR Project in Education award.
For more information about MASS and PSEFI SKILLS, contact executive.director@skills.com.ph or visit the SKILLS, Inc. Facebook page.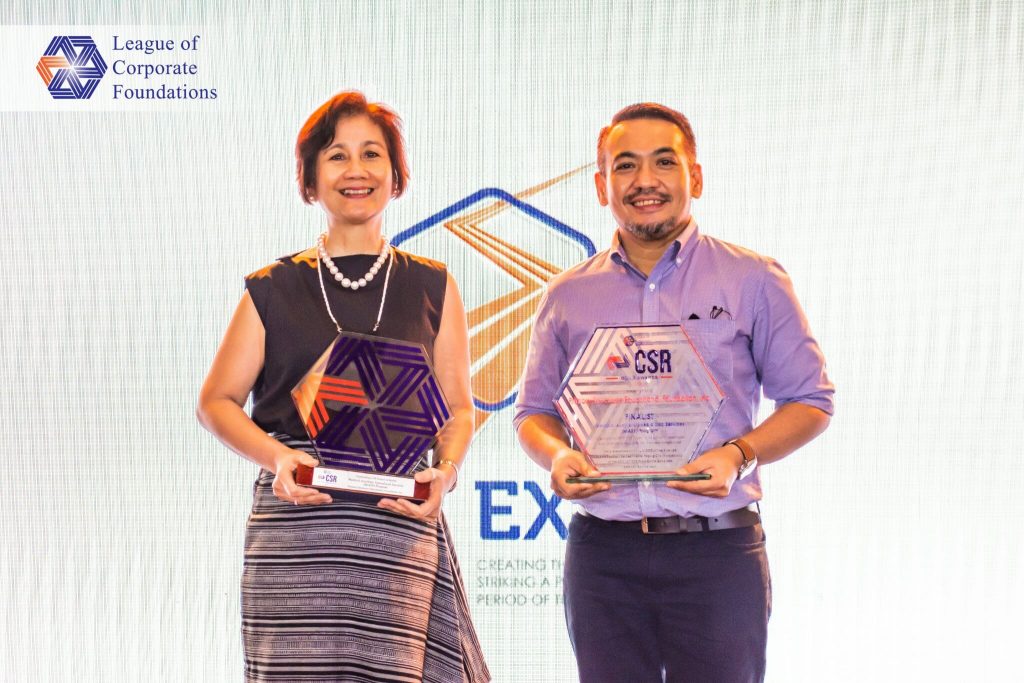 Photo caption:Paulette D. Liu, PSEFI SKILLS President and COO and Jessie M. Cubijano, Executive Director, accept the award from the LCF CSR Guild Awards Jury.