We Build Healthy Lifestyles
A lot of things can impact our health and quality of life. At PGB, we create a fine balance pf wellness and hospitality with a delicate touch of Cebuano warmth throughout our medical facilities, hotels, resorts and restaurants. We encourage our clients to nurture healthy habits through our special lifestyle rewards program.
The Philippines' first and only wellness hub, Maayo Medical Clinic, is a world-class outpatient medical facility that offers comprehensive integrated healthcare. It offers hassle-free, seamless, and patient-centered wellness experience with accurate and warm medical attention. Its outpatient surgeries have no room charges and related costs, have shorter treatment times, and have set schedules that won't be affected by sudden emergency operations unlike in regular hospitals. It also has top-of-the-line specialty clinics and readily-available results through the Integrated Health Information System. They also have an international help desk for foreign guests.
Quality healthcare shouldn't be limited to urbanized cities. PGB brings health and wellness to the South with San Lucas Medical, a unique synergy of a modern outpatient medical facility and a community hub located in Minglanilla, Cebu. Residents from Minglanilla and nearby municipalities wouldn't have to travel far for check-ups and medical exams as San Lucas' multi-specialty clinics and laboratories serve as a one-stop shop for your medical needs at affordable pricing schemes. It even has a 24-hour birthing center!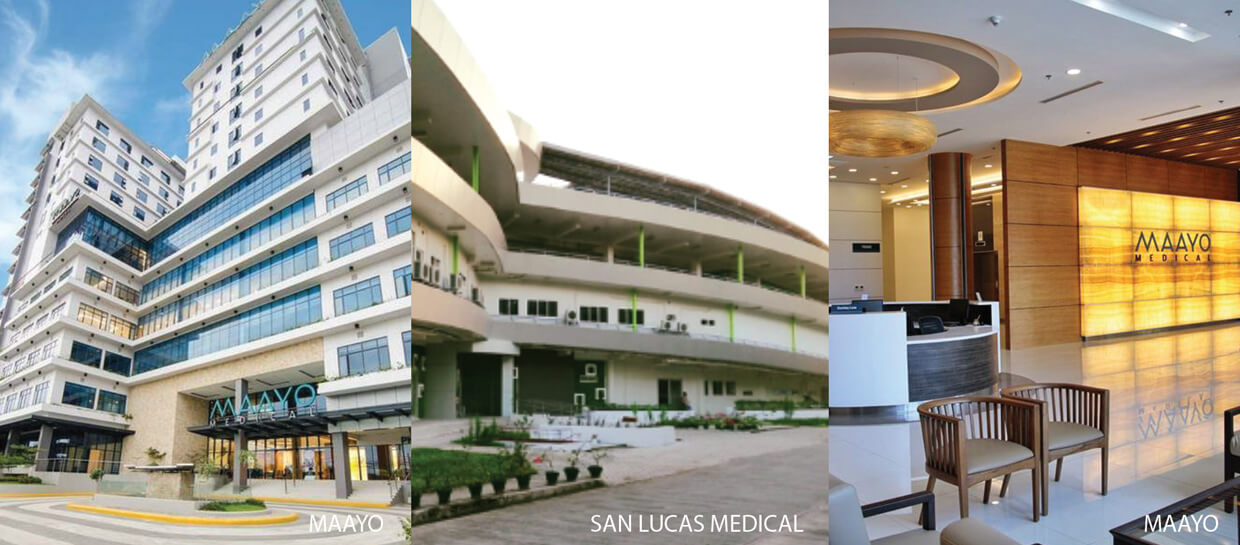 Maayo Hotel
Conveniently located 15 minutes away from the Mactan-Cebu International Airport and right in the midst of urban Mandaue City, Maayo Hotel is the perfect getaway and wellness retreat for busy business travelers and city folks. The 1st and only 4-star wellness hotel in Mandaue City features 229 well-appointed rooms decorated with soothing hues to complement your relaxing stay. It also offers panoramic views of the city, dining outlets offering international cuisines with a Filipino twist, and Cebuano/Filipino-inspired interiors for the complete Cebuano hospitality experience.
Maayo Resorts
If you fancy staying away from the city, then Maayo Stay is the right choice for you with themed resorts located in renowned beach destinations in Northern and Southern Cebu. Enjoy the laid-back rural vibe with Maayo's signature warm Cebuano hospitality in these quality accommodations:
Maayo Argao
Maayo Badian
Maayo San Remigio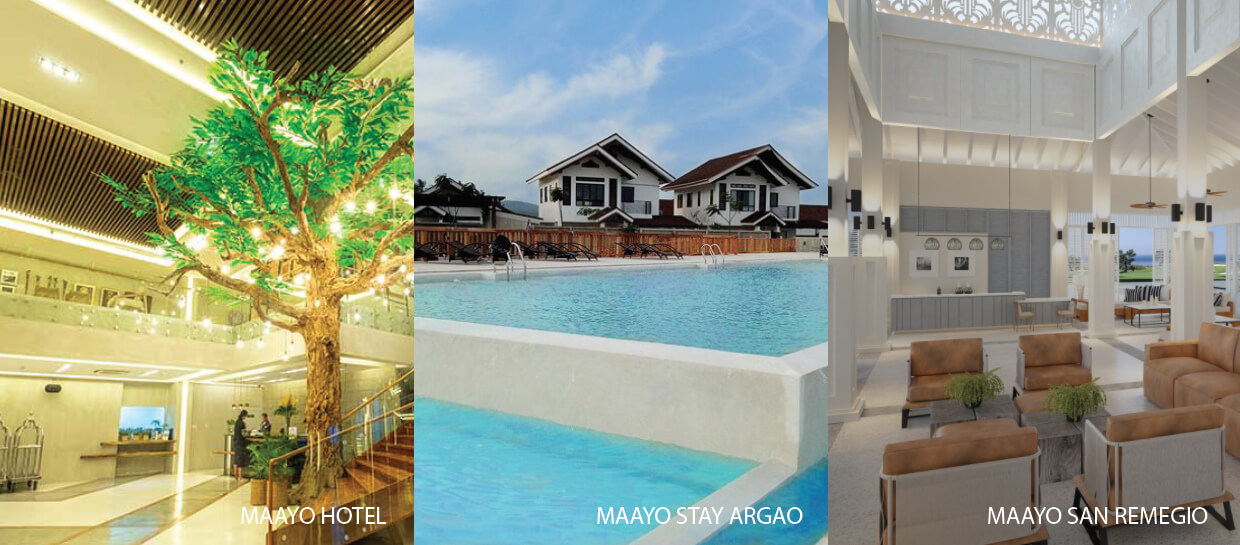 Build up your appetite with a myriad of gastronomic feasts that stay true to the Filipinos' love for food.
Circa 1900 and Circa Dos at Lahug, Cebu City offers a sophisticated dining experience in Spanish colonial houses with delicious international cuisine that pays homage to Filipino culinary heritage.
Maayo Hotel also has five unique dining spots to suit your chosen food trip:
Dayun Lounge is perfect for winding down with a cup of coffee or a glass of wine
Uma's – Offers all-day Southeast Asian buffet
Ani provides sumptuous fine dining experience
Maayo al fresco Pool Bar is a chill-out place to grab a drink or two
Portal, a cafeteria-style restaurant, located at 2Quad Building, offers convenient dining option for working professionals at the Cebu Business Park.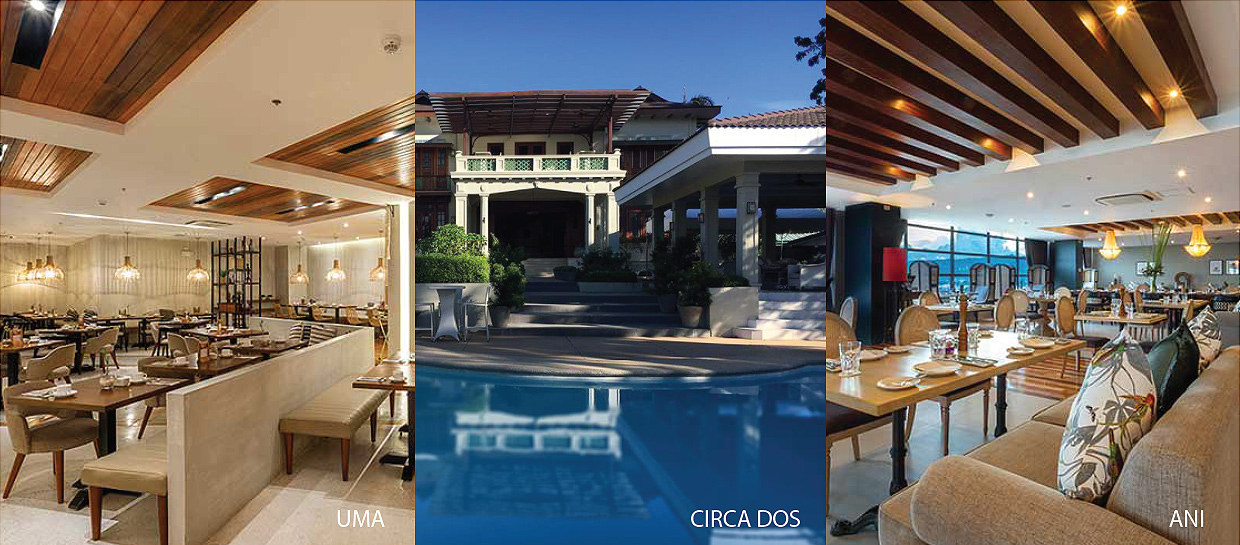 Primary Group of Builders also synergizes its wide range of products and services through its own lifestyle rewards program. Earn points through availing our services, and get exclusive deals and discounts from MaayoHotel, MaayoMedical and and other partner merchants through the all-new P-Plus!
HEALTH & LIFESTYLE AFFILIATES