PSEFI SKILLS' advocacy, Industry Certification that creates Builder Assistants, is one of the 3 winners of Habitat for Humanity's Asia Pacific Housing Forum Innovation Awards held at the Grand Hyatt Erawan in Bangkok, Thailand. PSEFI SKILLS' advocacy was among the 60-plus applications from countries in Africa and Asia Pacific regions.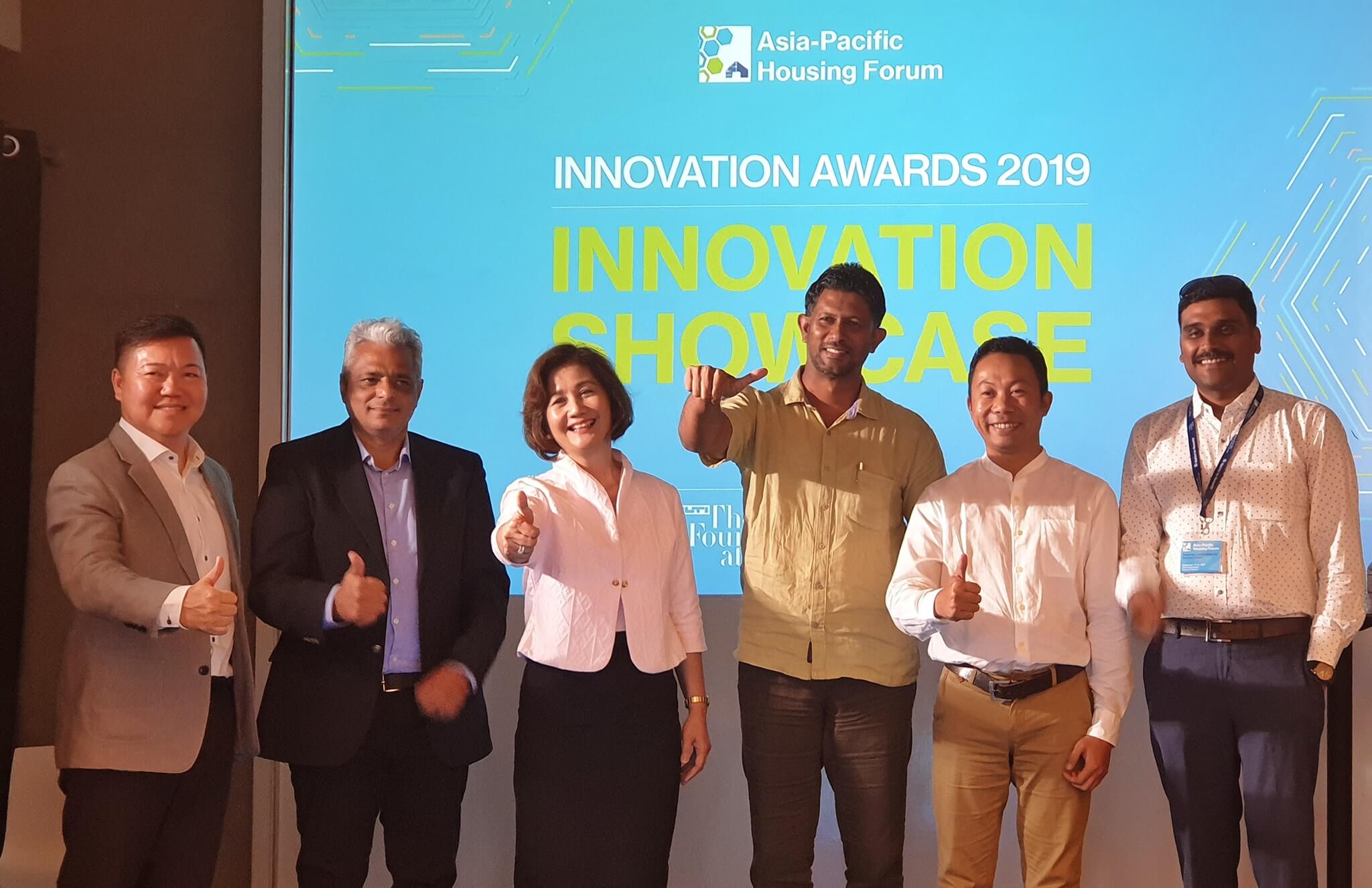 The advocacy won in the Innovation Awards' Category 3: Partnerships and Policies. Ms. Paulette Liu, President and COO, presented the advocacy to the APHF awards jury and audience. Category 3 recognizes innovations that highlight collaboration of various stakeholders to promote affordable, accessible, and resilient housing.
PSEFI SKILLS' advocacy was chosen by an initial and final screening juries composed of 16 international experts from the fields of housing, finance, policy, and stakeholder partnerships. The other award categories were innovations in construction and community initiatives and spatial planning.
By 2030, housing backlog in the Philippines shall be 12.45 million units. Millions of Filipinos will continue to be homeless or living in dilapidated, condemned houses. The technical training and education at SKILLS lead to Industry Certification. Homeowners who have transformed themselves as industry-certified Builder Assistants are employable, entrepreneurial, and able to build or repair their own safe, disaster-resilient houses.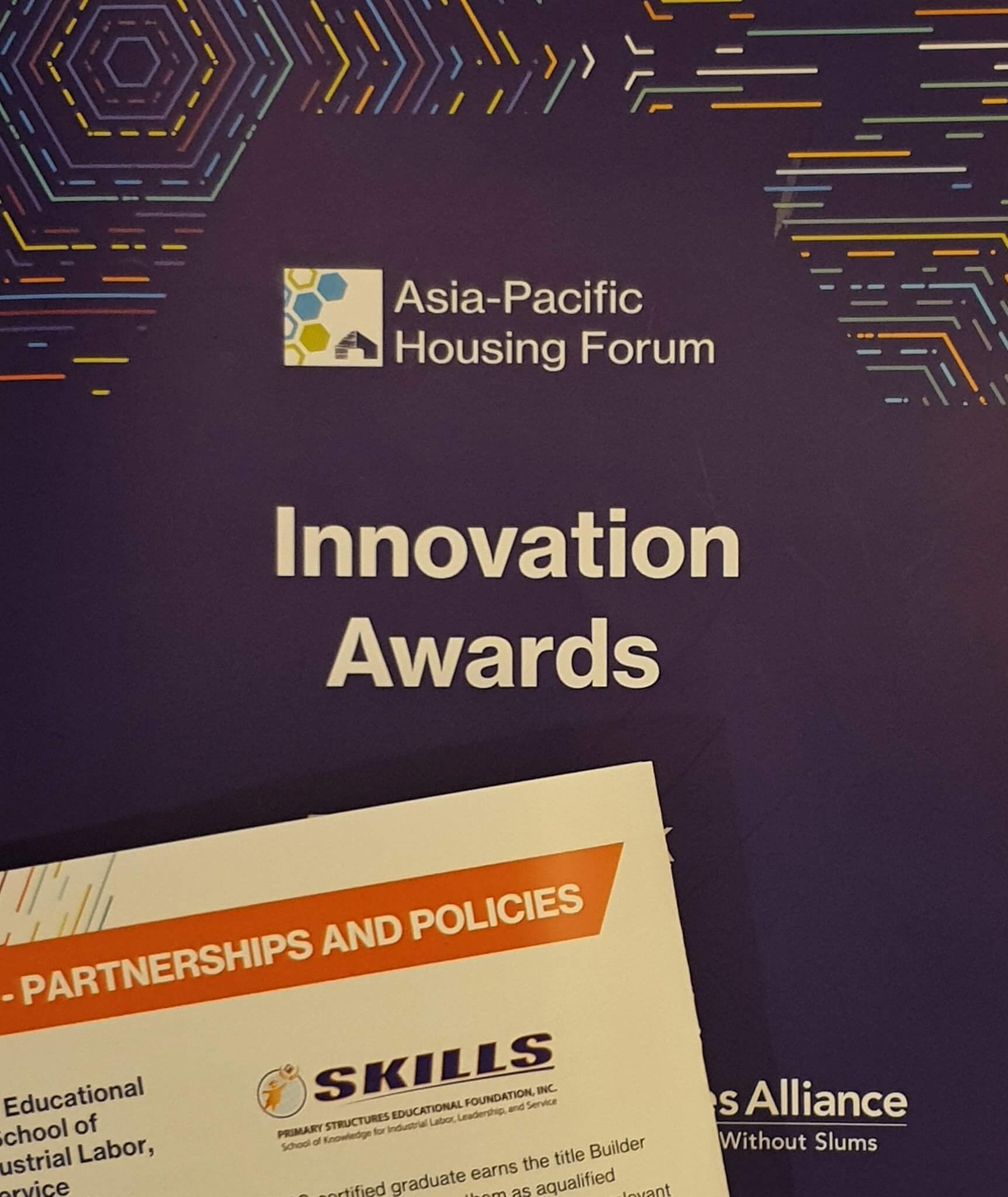 A Builder Assistant is someone who is multi-skilled in carpentry, masonry, plumbing and tile-setting. More Builder Assistants would mean more professionals in the construction industry receiving sustainable salaries and benefits. They help solve the problems of unemployment, the shortage of workers in the construction industry, and skills mismatch. Because of their valued role in infrastructure development and overall economic growth, Builder Assistants have dignity of labor.
The advocacy sprung from the K to 12 Plus Project initiated in 2015 by AFOS Foundation for Entrepreneurial Development, Cebu Chamber of Commerce and Industry (CCCI), Cebu Contractors Association, and the Department of Education, Technical Education Skills Development Authority, and PSEFI SKILLS.
Congratulations, PSEFI SKILLS! Congratulations, PGB!