LightStrong block (LS)  is a non-combustible material which provides a safer structure in the case of fire. It is excellent in fire containment to delay the spread of fire to other areas of the building. Because of its low thermal conductivity, heat migration takes place at a much lower rate than in dense concrete. A 4-inch LS non-load bearing block wall gives fire resistance of atleast 4 hours.   
An actual proof that LS blocks has high resistant to fire, if not fire proof, is during the recent fire in Cebu City. A 6-storey school building located in Guadalupe Cebu City was ablazed last Friday Jan. 17. The fire broke out at the 3rd floor. All walls in that level were damaged and collapsed except for LIGHTSTRONG wall.
Actual images of the LS walls after the fire: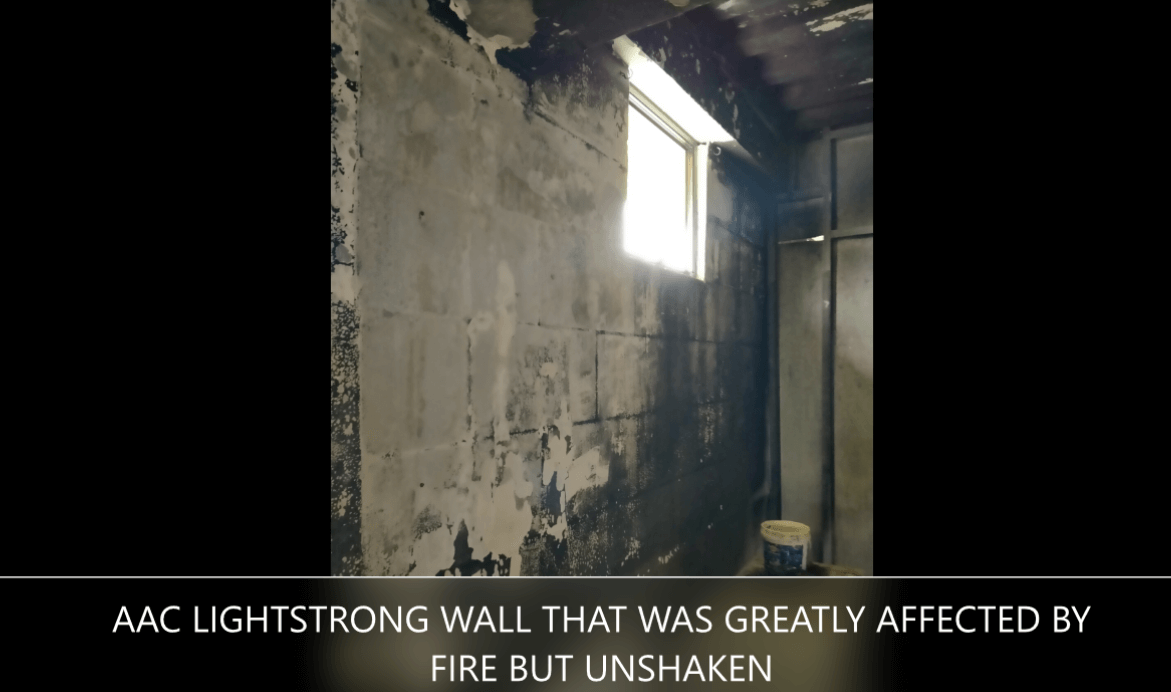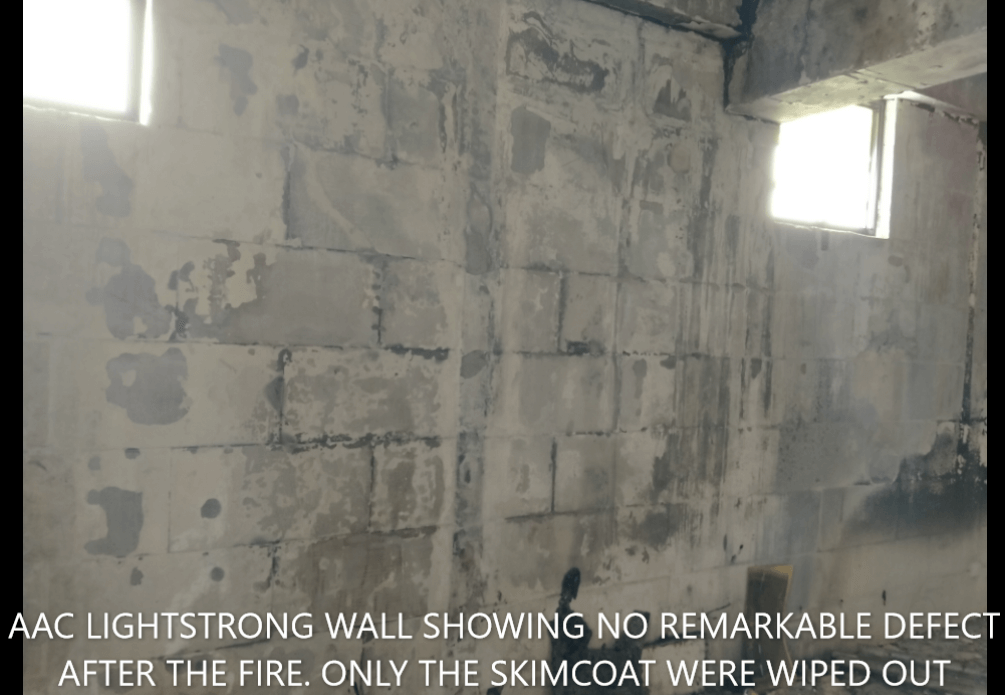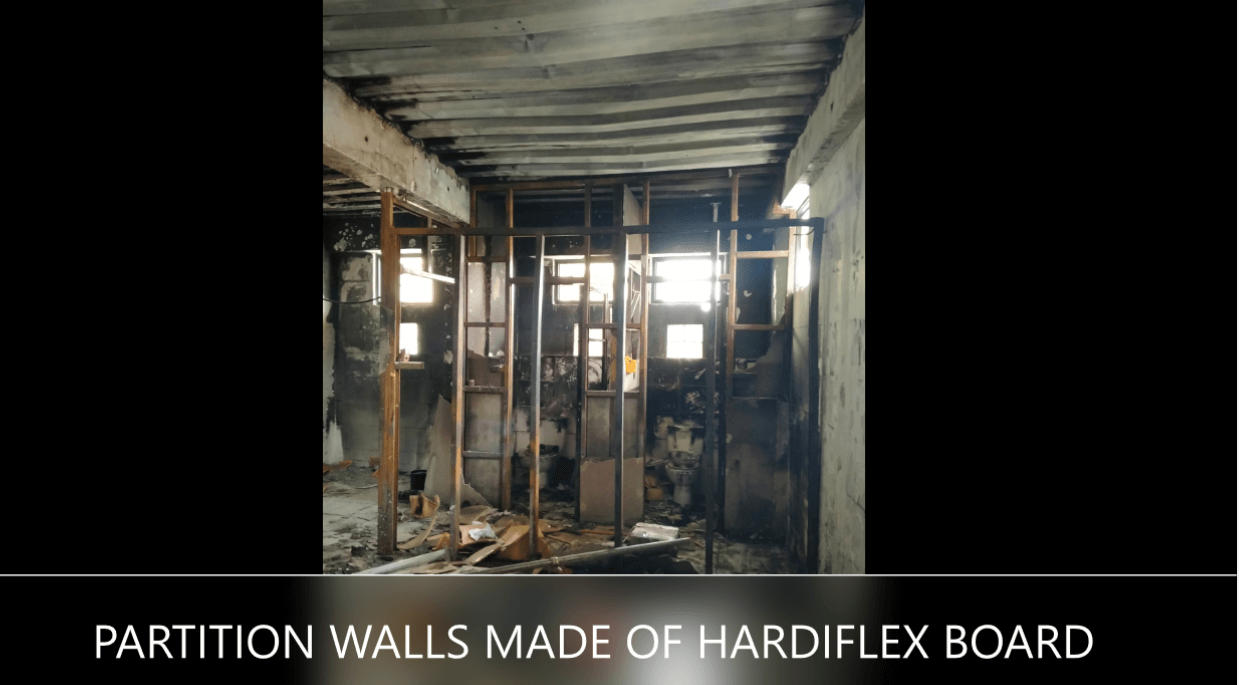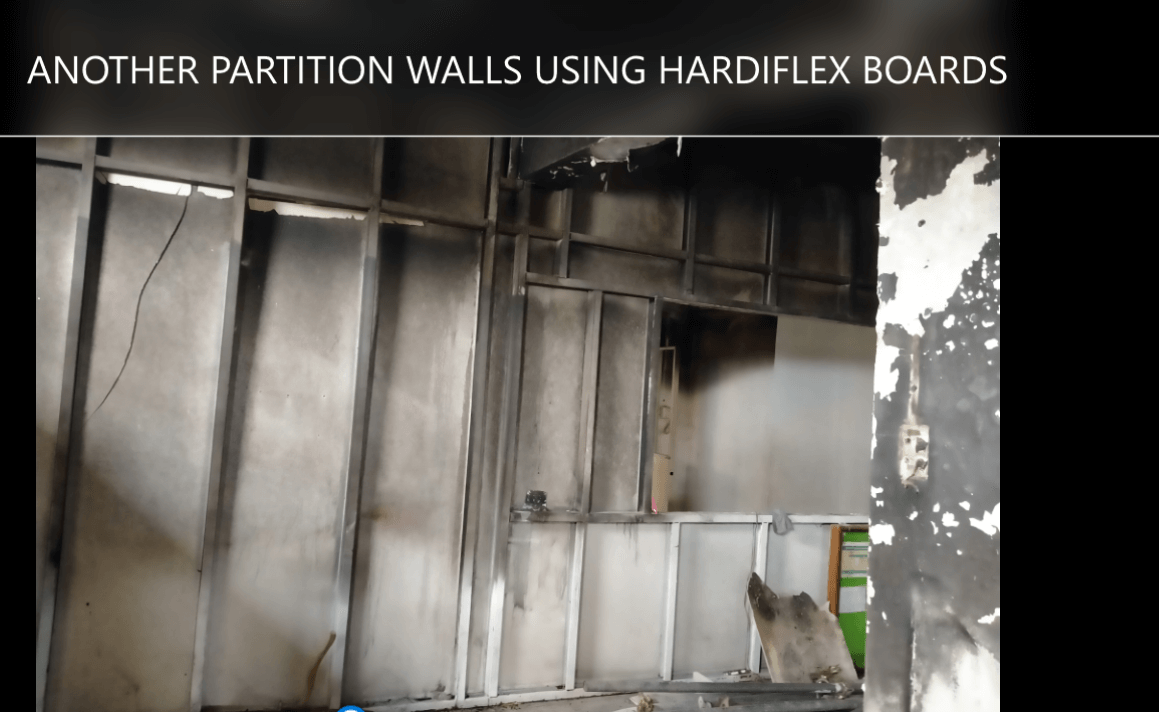 WHAT IS LIGHTSTRONG?
LightStrong is an Autoclaved Aerated Concrete (AAC) block that is manufactured in Cebu, Philippines. It is an industrially produced lightweight building material made from all-natural fine ingredients. It is a homogenous concrete solid block and weighs approximately one-third of the weight of conventional concrete. LightStrong is a cost-effective wall system as experienced and validated by the users from both public and private sectors.
It contributes greatly to the reduction of the construction duration as installation of LightStrong blocks is faster than conventional concrete wall systems. Furthermore, it reduces cost of foundation and other structural members due to its lightweight property. Buildings constructed with LightStrong Blocks are safe as its wall has a fire rating of more than four (4) hours and is earthquake resilient. Its excellent thermal efficiency also reduces energy cost. Plus, this product is eco-friendly, too!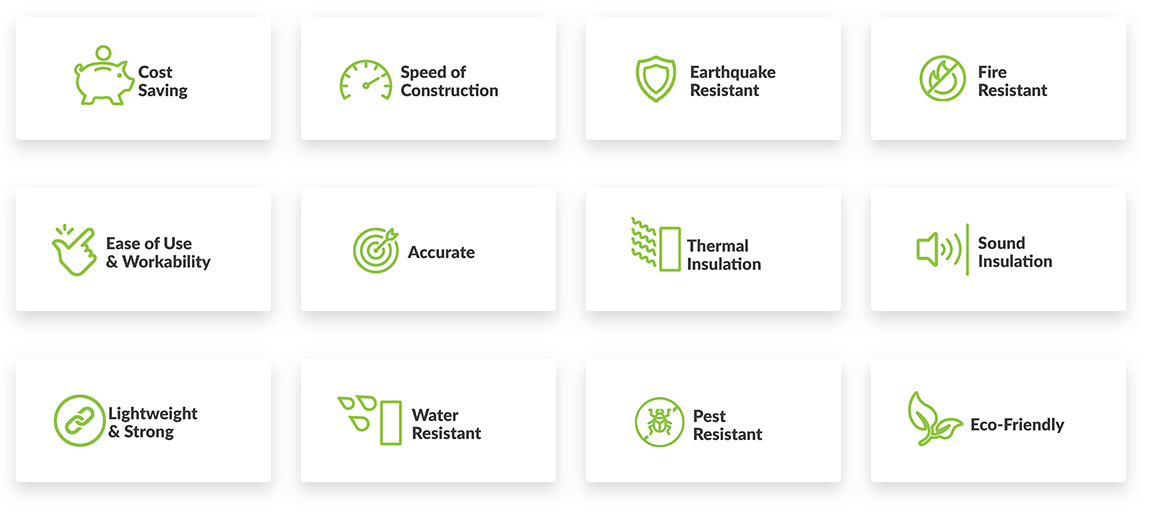 To know more about Lightstrong, please visit www.lightstrong.com.ph